Introduction #
For almost every product, download or service we have an Upgrade Path.
Login to My Account section #
To access the Upgrade options you need to first login to your My Account section here: https://rtila.com/my-account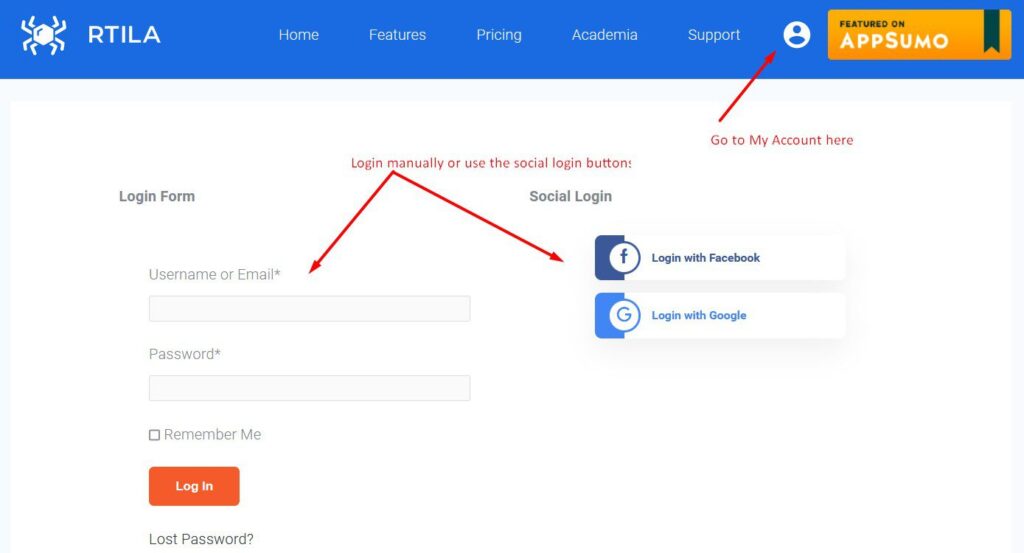 Navigate to the Upgrade Path #
Then click on Licenses link for the relevant purchase you want to stack up for and upgrade.

On the next page click on "View Upgrades" to access the upgrade path for your product.

Upgrade & enter discount code #
The upgrade path is a sequential process. You need to upgrade to the next available option which should be for a retail price of $99, against which you will apply your additional codes.

The upgrade process will bring you to our checkout process with the difference that now the License which you are upgrading is appearing in your cart/checkout. Click on the Discount code link and enter your consecutive AppSumo code and finalize the purchase as a free upgrade in our system.
Repeat steps for additional codes #
Repeat these steps for all the additional codes you have, until you reach the maximum upgrade option available for the concerned deal.