Direct Downloads from GitHub #

If you already have your license key you can directly download the latest versions of our Software from our GitHub repository. Sometime you may also notice Beta versions, which you can also download and use to access newly released features that are still being tested. Click here or GitHub logo
Downloads & License from my account #
You will find the license and download links information In your customer dashboard at this URL: https://rtila.com/my-account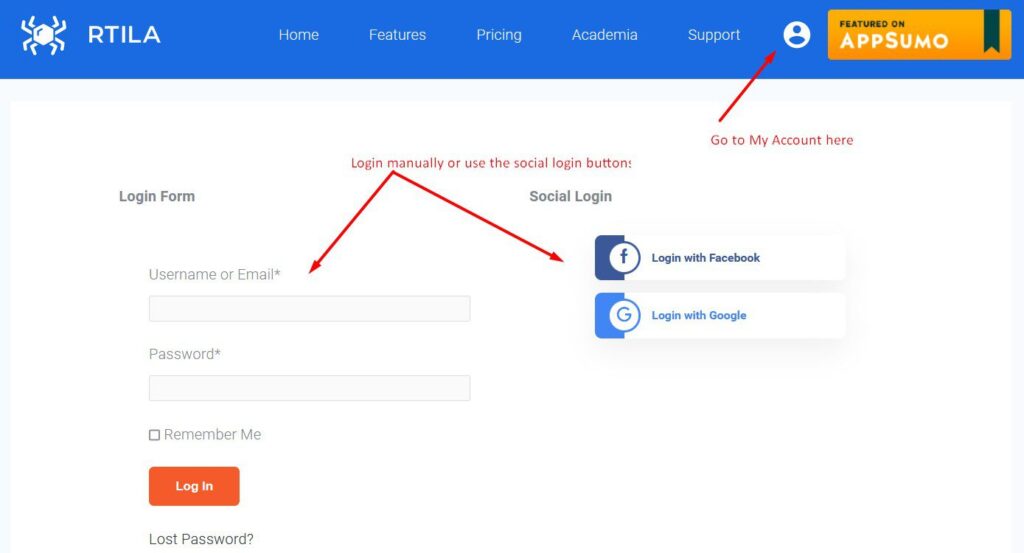 After login you shall see your purchase history with the links to get download links as well as your license key.

The same information is present in your email receipt that you should have received on the day of your order, see below example. Please check your spam box and whitelist our email address.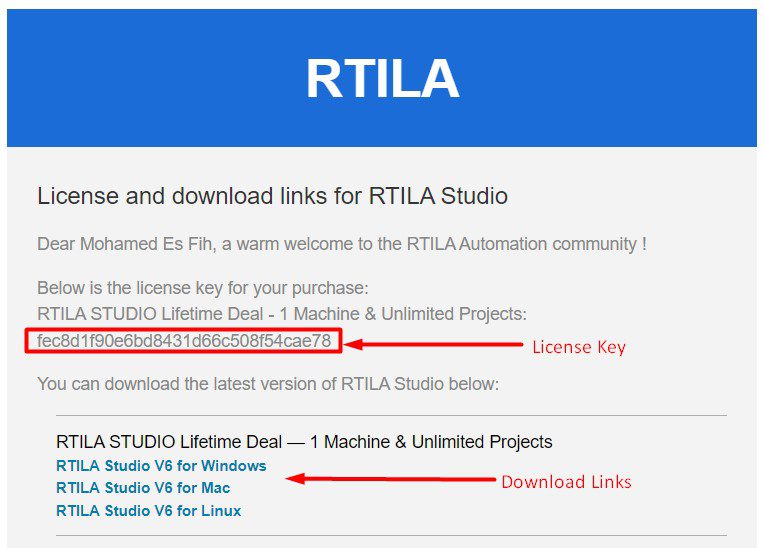 Install RTILA Studio #
After downloading the RTILA Studio installation file for your operating system, click the file and follow the installation instructions until the end. MPORTANT for MAC USERs: Please follow this guide before the installation: https://support.apple.com/en-za/guide/mac-help/mh40616/mac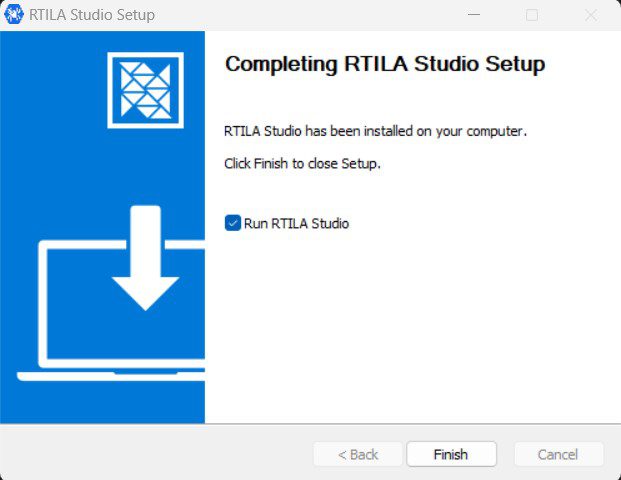 Activate your License on RTILA Studio #
Launch RTILA Studio then on the top right corner click on My Account, then on Licensing. Follow the instructions in the screenshot below and enter your License Key then click on Activate License. Your copy of RTILA Studio is now activated.