Definition #
The "Switch Browser Identity" feature refers to the ability to change the identity or persona of your web browser when browsing the internet. This can be done using the Rtila software
By changing your browser identity, you can hide or modify this information, which can help protect your privacy and prevent websites from tracking your online activities. For example, you can use a browser extension to change your user agent string to make it appear as if you're using a different device such as Desktop , tablet , phone device.
Add & configure Switch Browser Identity Command #
To add this command ,search for "Switch Browser Identity" in the action section of the new command and then add it. Once you added it , you can change the type of device you want to change the identity to.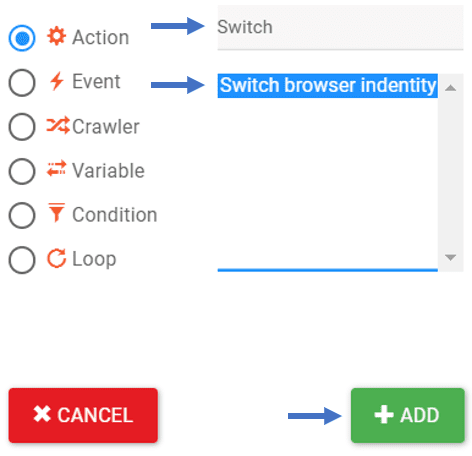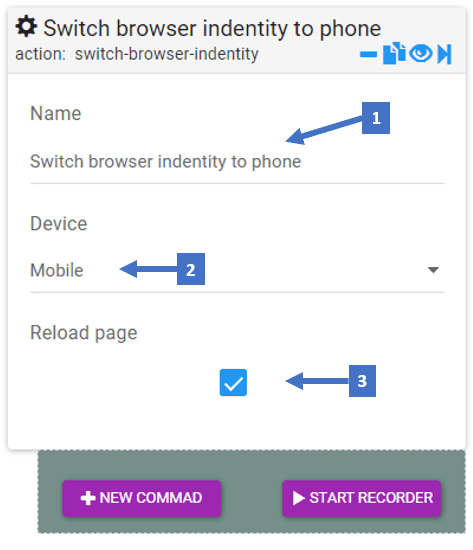 Edit a name description to describe which device you are switching to
Select the device you want to change to
Reload page checkbox lets you reload the page you are working on