Definition #
Change Page size command is used to set the the height and width of the current page in the browser. It can be really useful in case of making the page details more reachable .
Add & Configure Change Page Size Command #
Search for " Change Page Size " and click add to add the command.
After adding the command You can edit the size of the page and set the width and height as needed, for better understanding you can also name the command referring to what page you are changing the size of.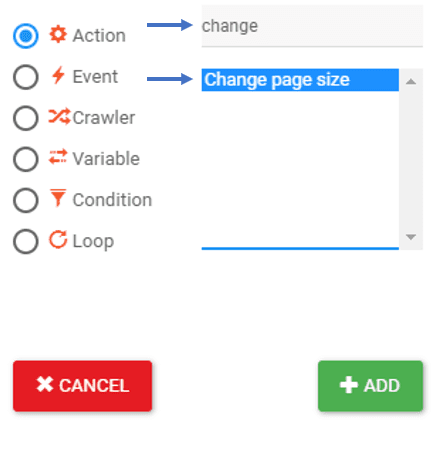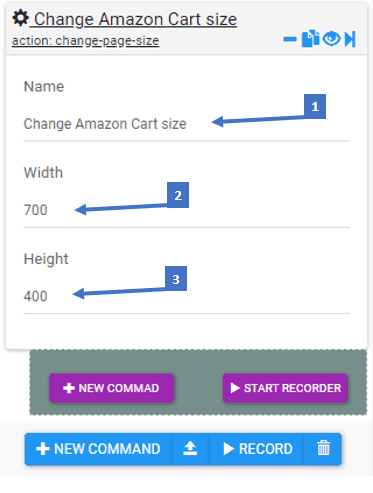 Edit the command name
Set the width of the page
set the height of the page