Use case #
It may happen that you have purchased or redeemed your license using an email address which you now want to replace. In that case you can request for your License to be transferred to your new email address and here is the process to follow.
Create new account with new email #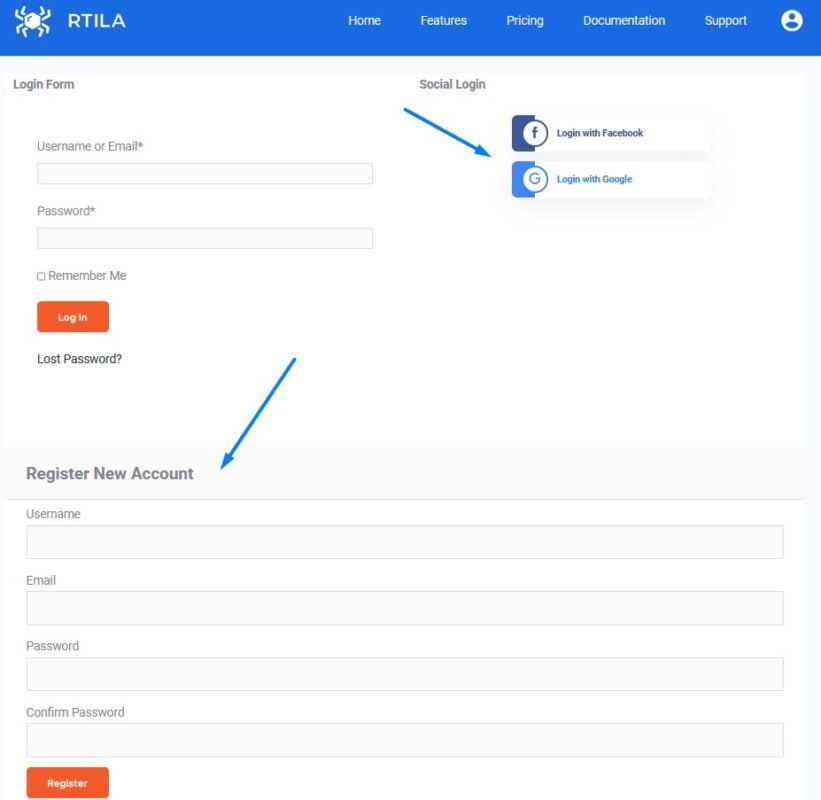 First of all you need to create a new account using this new email address. Head to https://rtila.com/my-account and scroll down to reach the account registration form.
Or you can use our social network buttons to create a new account. Simply click on the social network button of your choice but make sure the email address related to that social address is not the email address you want to move away from.
In some cases you may need to verify your account by clicking a verification link, otherwise you will be redirected to your customer dashboard.
Submit a support ticket to request the change #
Once you have the new account registered with your new email address you can submit a Support Ticket by going here: https://rtila.com/support
You need to provide us with the following information to document the ownership of the former email account:
1: Write to us using your first email address or provide proof that you owned that address by sharing your original purchase receipt, payment receipt or former/current license keys associated with that first email address
2: Mention to us the new email address with which you created the new account
Confirmation of transfer of order/license #
Please allow up to 3 days for our team to operate a transfer of your License and order details from your old email account to your new email account. You will then receive a notification. Please note that in most cases the License Key will remain the same, however in some rarer cases we may need to generate a new License Key.