Definition #
Mock location command is a feature in Rtila that allows you to test location-based applications or websites by simulating a location different from the device's actual location. This is done by sending false location data to the browsers that override the device's GPS signal and set a new location for the device.
Add Mock Location Command #
To use the " Mock Location Command " you can add it by searching "Mock Location" In the Action interface and then adding it.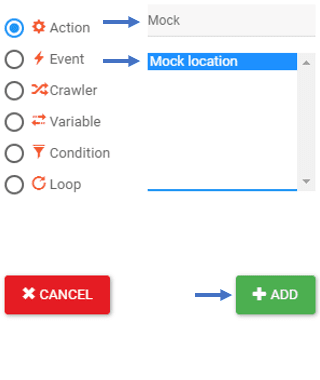 Configure Mock Location Command #
The Mock Location command has three possible ways of configurations that can be configured by the user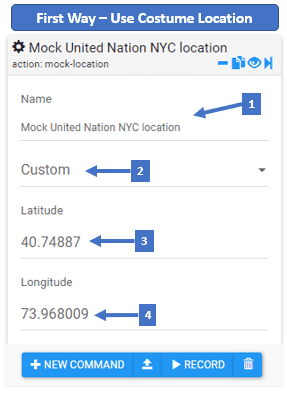 Custom Location Configuration #
Set the name of the mock location
Choose the Custom type from the list
Enter the Latitude of the mock location you want to use
Enter the Longitude of the mock location you want to use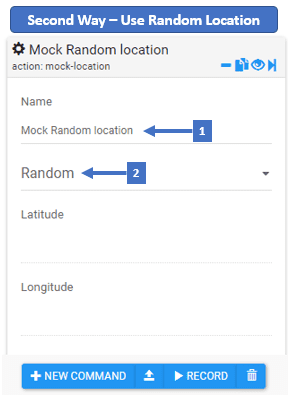 Random Location Configuration #
Set the name of the mock location
Choose the Random Locatopn type from the list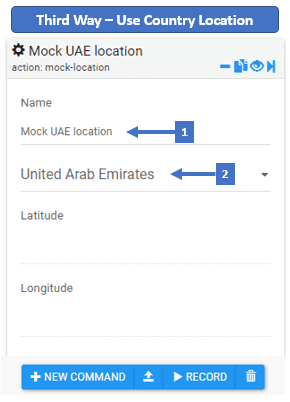 Country Location Configuration #
Set the name of the mock location
Choose the Country you wants to use