Definition #
In RTILA web automation, a log message refers to a message that is written to a log file to record a specific event or action that occurred during the automation process. These messages are usually generated by RTILA automation. The log message command is used to create or write a custom message that will appear in the log file, it could be useful to log an event or to show a message of your own in the logs file of your automation project.
Add & Configure Log Message #
The " Log message " command could be added from the action tab of the new command interface. Add the command and then change the name and the message of the log message command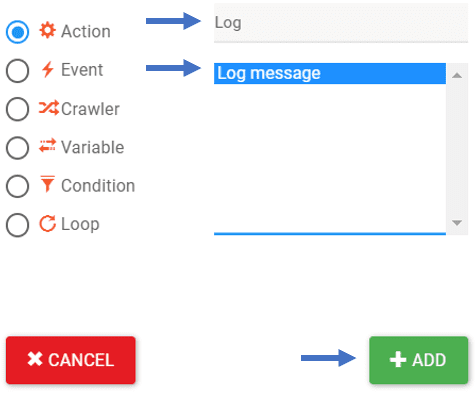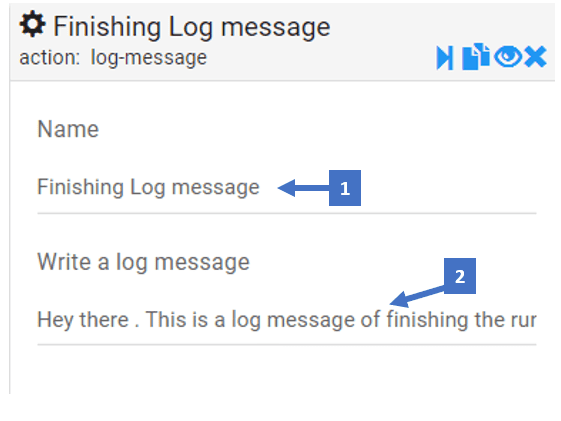 Edit the name of the log message command to explain what does it log
Write a clear log message that you would like to show in the log file ( The log message is supposed to have a clear message that keeps track of your automation )
Find Project Logs & See Your Log Message #
Logs in RTILA Studion are found in the setting section of each project. Click on the setting icon of your project, then locate the "LOGS" tab and see the logs of your project's last run. Scroll down to read the logs.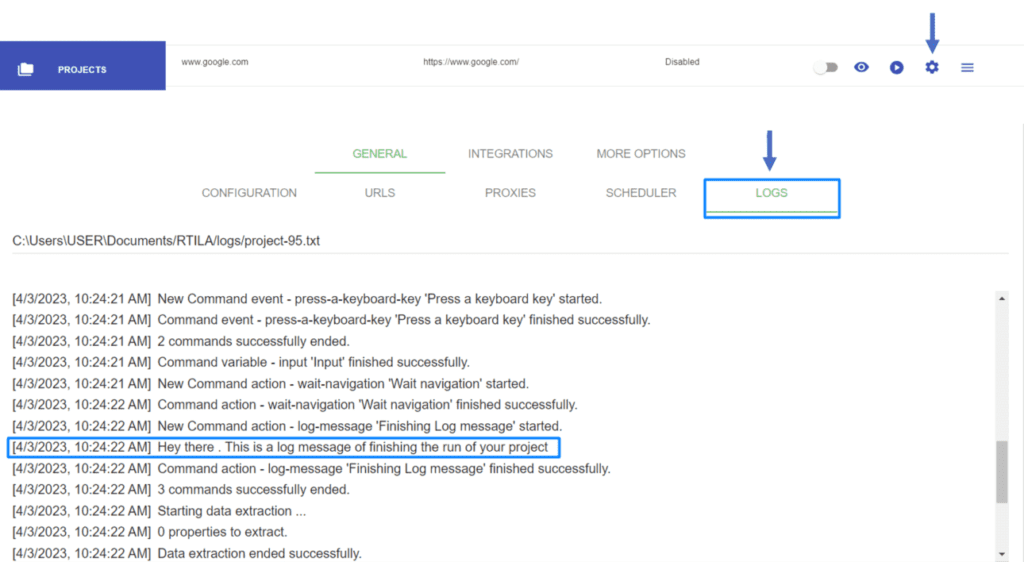 You can see the log message we wrote earlier in this screenshot of the project logs