Definition #
Taking a "screenshot" means capturing an image of whatever is currently displayed on your screen in your automation process.
Add & configure Take Screenshot command #
Search for "Take Screenshot" in the action section of the new command and then add it. There are four configurations you can configure .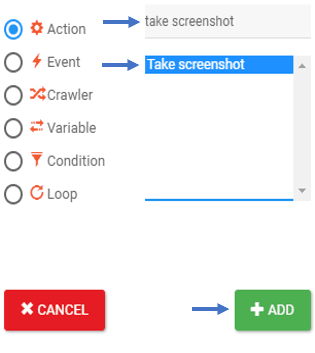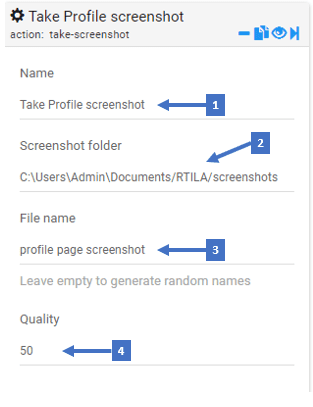 Write a name description of the command
Specify the folder your screenshot will be saved on
Name the screenshot file that will be saved
Configure the quality of your screenshot