Clarification #
This document provides guidelines as to how to redeem your first AppSumo code, as well as how to stack-up and upgrade your deal if you have more than one code. As we have more than one AppSumo deal make sure you are using the right URL/Deal and the right Plan for the codes you got. The codes of the Exclusive Plus will not work on the redemption page of the regular LTD deal, and vice versa. We will use screenshots & visuals for the regular AppSumo deal but the same process is valid for the Exclusive Plus (using the Exclusive Plus ULR and codes).
Redemption URLs #
For the regular AppSumo Deal go here: https://rtila.com/downloads/rtila-studio-lifetime-deal
For the Exclusive Plus Deal go here: https://rtila.com/downloads/rtila-studio-asexclusive
Select your purchased plan #
You need to select the plan for which you have enough codes. If you only have 1 AppSumo code then select the first plan for the value of $99 which the value of each AppSumo code. Otherwise select the Plans for which you have enough codes to redeem.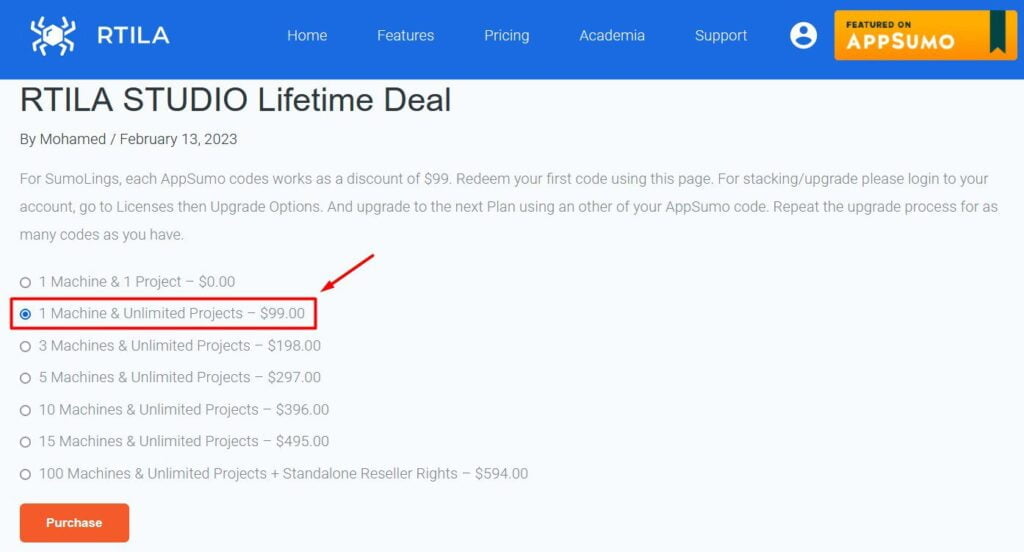 Checkout & apply your codes #
After clicking on purchase you will reach the checkout page. In the "Have a discount" section click on "Click to enter it".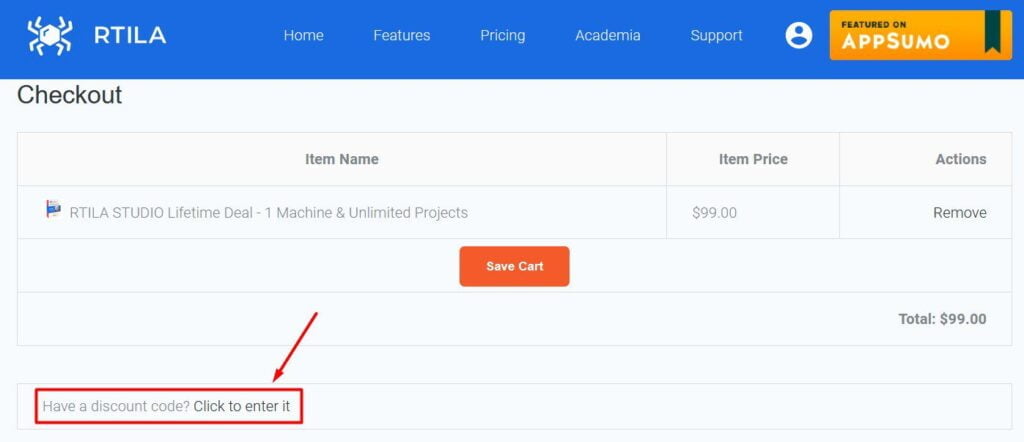 A new field text will appear where you can enter your AppSumo codes and then click on "Apply". Repeat this process for as many codes as you have and until your purchase amount reaches zero.

The price should now have been offset by your discount code(s) to be 0.00 and you can finalize this purchase as a "Free Download". If you already have an RTILA account you can use the Log In option, otherwise go ahead and create an account.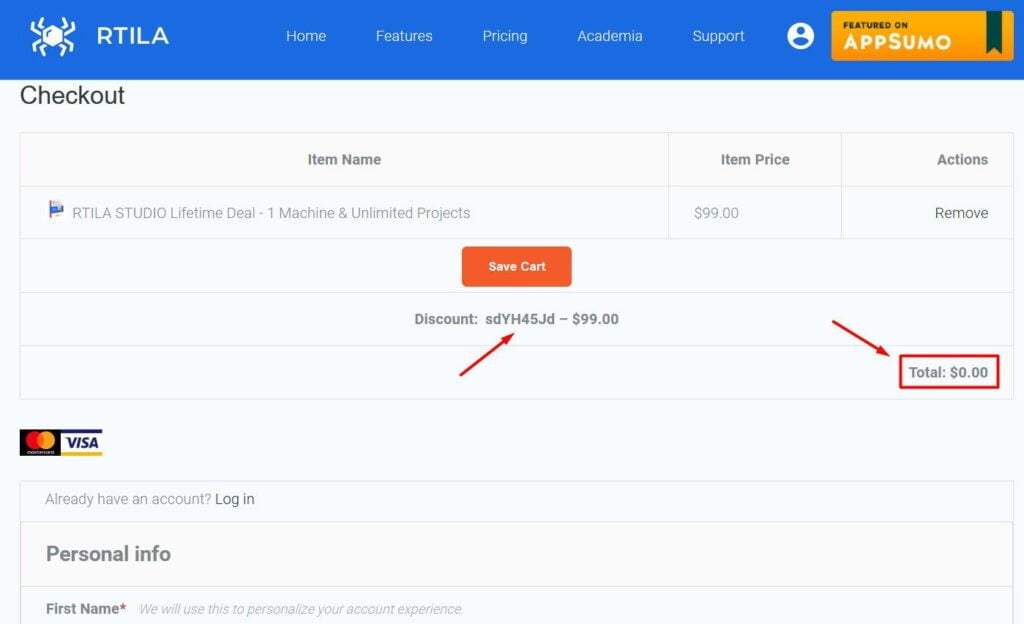 Receipt, License Key & Download Links #
After finishing the order you will be redirected to a confirmation which will list your order details as well as your license key and the software download links. An email receipt should also have reached your inbox (please check in the spam and whitelist our email address), below is a screenshot of the email receipt you should have received.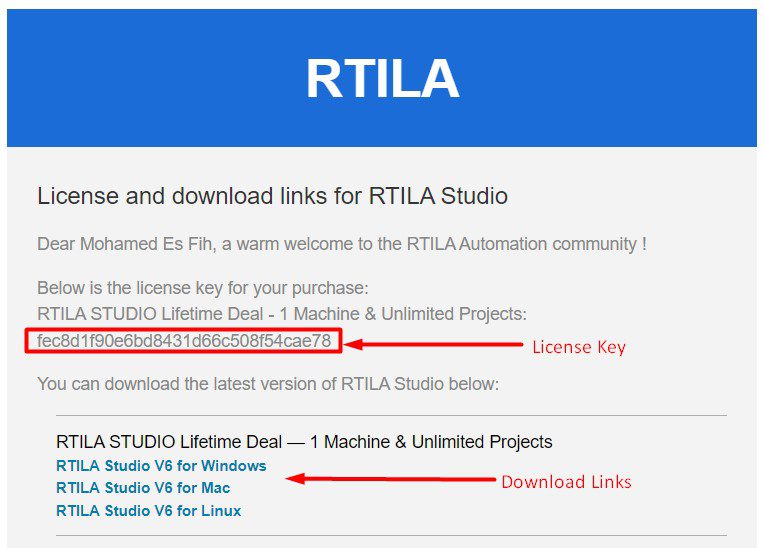 Next you can read about how to:
Download & Activate RTILA Studio
AppSumo Code Stack-up & Upgrade